Country


Thailand



Industry
Snack

Product printed on
Crispy Seaweed Packing

Which ink jet coder is being used?
Linx TT3 and Link 7300

Throughput
40 bpm, 8 hours/day, 6 days/week

Messages content
2 lines of text

Number of new Linx units sold
2

Customer comments
The intelligent design allows more
prints per ribbon, reducing the cost of consumables.


Linx TT3 Printer
• Low running costs
• Simple ribbon system
• Easy to use
• High quality print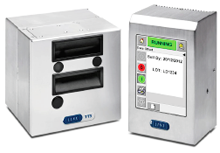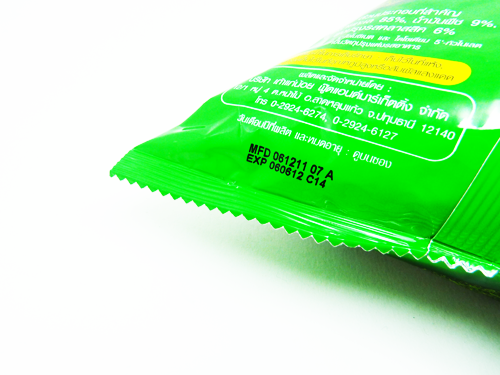 Background
We believe that the passion on what we are really interested would bring us to be able to develop a production process and deliver our service with an expertise as well as creating the alternate value on our product. This is our inspiration in establishing TAOKAENOI FOOD & MARKETING CO., LTD. by continually develop the product. Since now, we become the leader of processed seaweed manufacturing in Thailand. We are deliberate in selection of high quality raw material as well as the particular production process in conveying our product to the world market.
At present, "Tao Kae Noi" brand's product has been represented about 70% market share in domestic market. We are continually stepping forward to promote "Tao Kae Noi" brand not only Thai market but also international market by making the perception of our product as a global brand.
Since we have started conducting our business, we have received the well support and introduction from our potential business partners both in Thailand and overseas. We aim to constantly develop new product to the world market and determined in delivering the shared value to consumer and society.

Why we won?
The Linx TT3 is designed to optimise productivity with its unique clutchless
bidirectional ribbon drive, meaning minimal risk of ribbon breaks and no
mechanical adjustments needed to maintain ribbon tension. Customers
enjoy superb code quality as well as a significant increase in production line
uptime and lower cost of ownership.

The intelligent design allows more prints per ribbon, reducing the cost of consumables. A touch screen interface and full onboard diagnostics makes the Linx TT3 simple to operate. The user interface allows users to preview messages before coding, reducing
coding errors.