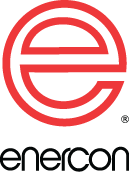 Induction Sealing Machines

World class induction cap sealers for every production need

Enercon induction cap sealers are recognized around the world for providing tamper evidence, preventing leaks and preserving freshness with hermetic seals for packagers of food, beverage, pharmaceuticals, health & beauty products, chemicals & petroleum packages.

Whether you need a cap sealing machine for high volume production or laboratory cap sealing, Enercon has an induction sealing equipment solution for you. Each of our induction sealing machines is designed for rugged and reliable field performance. Our experts can help guide you in selecting the perfect induction sealer to ensure you achieve a perfect induction seal.

For your most challenging induction sealing requirements, try our high speed Super Seal Max cap sealer. If performance and optimal system control are important, discover the new Super Seal Touch. Its touch screen provides high tech operations such as pharmaceutical packagers with advanced options. Meanwhile our range of base-line Super Seal induction sealing machines meets all the performance criteria of the food, beverage, cosmetic, oil and chemical industries.

For hand-held and manual induction sealing, Enercon offers the portable Super Seal Jr, the semi-automatic cap sealing system the Auto Jr, and for hermetic induction sealing with or without a cap we offer the Pneumatic Jr. Please contact our application team for more information.
| | | |
| --- | --- | --- |
| | | |