Country


Thailand

Industry
Pharmaceutical & Medical Products

Product printed on
3M™ Alcohol Strip

Which ink jet coder is being used?
Linx TT3

Throughput
50 pack/min

Messages content
3 lines of text

Number of new Linx units sold
2

Why we won
Sold digital printing benefits over analogue

Customer comments
Simplest ribbon system - increases uptime


Linx TT3
• Lowest ribbon costs - clutchless bi-directional ribbon drive allows more prints per ribbon
• Error-free operation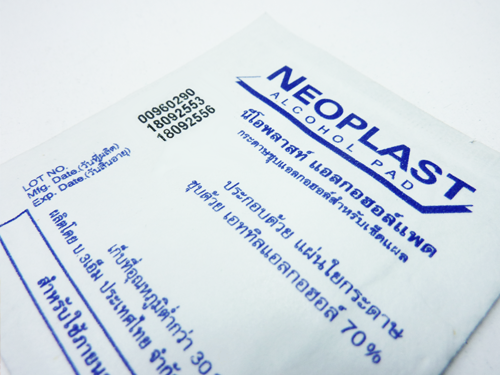 Background

3M Thailand Limited was established in 1967. For over 40 years, 3M Thailand has built a reputation for quality and operational excellence serving Thai customers in the automotive, electronics, hospital, food processing and retail industries. 3M Thailand manufactures and markets abrasives, filtration products, Post-it® Brand products, Scotch® Brand Foam Tape, Scotch® Tape, graphics for the automotive industry, healthcare products including surgical tapes, dressings, first aid bandages and other products in Thailand.
With an experienced workforce of over 1,000 employees, as well as our central location in the South East Asia region, 3M Thailand is positioned both geographically and strategically to take advantage of the Asian growth opportunity.
3M Thailand has been certified in three global quality standards - - ISO 9001, ISO 14001, TS 16949
3M Thailand endeavors to build and well-known 3M Brands such as Scotch-Brite® Cleaning products, Scotch® Tapes, Post-it®, ,Scotchgard™ Protective Materials and Scotchprint® Graphics. Over 5,000 3M products are marketed to serve Thai customers in our focused markets.

Why we won?
Ease of use of the Linx TT3, and future-proofing.