Country


Thailand



Industry
Bakery

Product printed on
Packs of Bakery

Which ink jet coder is being used?
Linx TT3

Throughput
70 bpm, 8 hours/day, 6 days/week

Messages content
2 lines of text

Number of new Linx units sold
2 x TT3

Replaces
Hot Ink Coders

Customer comments
Easily to change the message


Linx TT3
• Low running costs
• Simple ribbon system
• Easy to use
• High quality print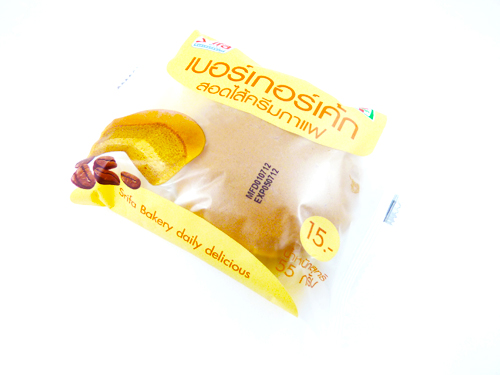 Background
On 10 December 1986, Srifa Bakery was established on a small townhouse by Mr. Vichien Jentrakulroj at Tha-ruer, Tha-maka in Kanchanaburi province.
Since then, Srifa Bakery has been progressively developing both taste and quality of its products until it was widely accepted in larger groups of consumers respectively. Later on, Srifa Bakery expanded its base into 17 branches, producing and selling a wide variety of freshly baked bakery across several provinces in Western Thailand.

Subsequently, it developed a uniquely rich recipe of Foy Thong Cake, which earned high reputation by respected consumers and presently has become a popular product by Srifa Bakery, with registered Intellectual Property Rights No.1319.

Why we won?
The Linx TT3 is designed to optimise productivity with its unique clutchless bi-directional ribbon drive, meaning minimal risk of ribbon breaks and no mechanical adjustments needed to maintain ribbon tension. The customer was particularly impressed with the touch screen interface and full onboard diagnostics which makes message change quick and simple. Also important was the reliability and low cost of ownership of the printer.