Country


Thailand



Industry
Automotive Industry

Product printed on
Windshield Weatherstrips, Door Weatherstrips

Which ink jet coder is being used?
Linx 7300 Spectrum using Linx White Pigment Ink 1059

Throughput
27 meter/minute

Messages content
1 Line

Number of new Linx units sold
2

Why we won
• Accurate and Clear coding
• Ease of use for operators

Customer comments


• The Linx solution gave us the flexibility to print any product on any line at any time




Linx 7300 Spectrum Printer
• Lowest running costs and no hidden costs - save money with every print
• Minimum downtime - maximum reliability
• Error-free coding
• Future-proof features and flexibility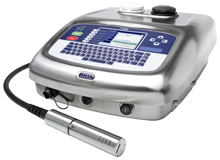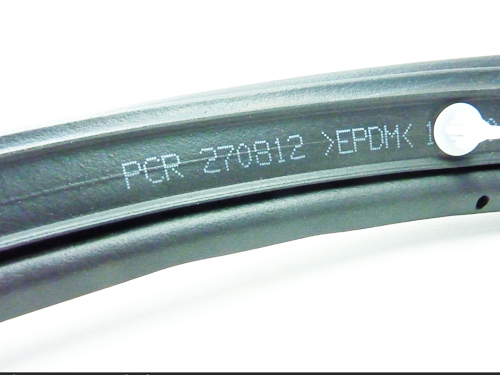 Background
The Pongpara Codan Rubber Co., Ltd. (PCR) traces its origin back to 1968, was formally founded under its current name in 1980, and from small beginnings, today we are the largest producer of our range of products in Thailand and the ASEAN region. PCR has 860 employees and manufactures a wide range of automotive rubber parts to suit the needs of our customers. Since its inception, PCR has grown steadily and continues to do so, using the licensed technology from our Japanese and Danish partners. Our partners are Toyoda Gosei Co., Ltd. of Japan, a world leader in automotive parts, and Codan Gummi A/S of Denmark, a member of Maflow Codan Group A world leading Air conditioning hose systems manufacturer for the automotive and industrial sectors.

PCR is focused on the development, manufacture and sale of: Windshield Weatherstrips, Door Weatherstrips, Inner and Outer Door Channel Seals, Glass Run Channels, Sponge/Solid Pinchweld and Silver Trim Seals, Trunk Lid Seals, Shaped Radiator and Fuel Line Hoses, Air conditioning Hoses, Moulded Rubber Functional, Parts, Long Length Automotive and Industrial Hose, Industrial and Building Profiles.


Why we won?
A Linx 7300 Spectrum with White Pigment Ink 1059 was installed on each of the customer's 2 production lines, replacing the Imxx printers. the cutomer now benefits from improved efficiency and flexibility in his production schedule.