Country


Thailand



Industry
Automotive Industry

Product printed on
Brakes

Which ink jet coder is being used?
Linx 4900 Ink Jet Printer with Yellow Pigmented Ink

Throughput
20 meter/minute

Messages content
1 lines of text

Number of new Linx units sold
1

Why we won
• Accurate and Clear coding
• High Contrast
• Ease of use for operators
• Fast ink drying time
• Quick Integration with an old Mechanical Stamping unit.

Customer comments
• Economical entry level Printer that can print High Contrast Code with Logo.
• Lowest TCO.


Linx 4900
• Save up to 90% on service & repairs
• FULLFLUSH system
• Future proof features
• Save up ink consumption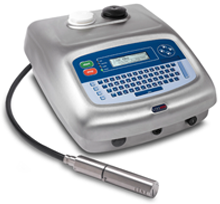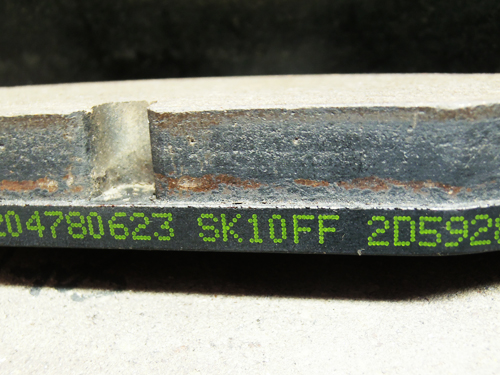 Background
The history of Japan Brake is that of a continuous challenge to new products / technology. In 1962, Japan Brake succeeded in the development of our first disc brake pad for a railway vehicle. Five years later, Japan Brake achieved the development and practical application of brake pads for automotive vehicles and two wheelers, thus establishing the basis for the disc brake system today.

In 1981, Japan Brake developed a disc pad, which is made of steel fiber material. The pollution-free and high-performance friction material developed in place of asbestos was hailed among world automotive circles for its contribution to the social responsibility of business enterprises.
Japan Brake has also developed the non-asbestos material (NAO material) made of organic and inorganic fibers, etc. to target variable and high level performance as well as environmental considerations. Instead of the steel fiber based friction material, it is widely adopted by Japanese and overseas makers, and has built a reputation in terms of customer satisfaction as one of the main Japan Brake friction material products.
Why we won?
PT Asia limited offered Linx Inkjet Printer Model 4900 that successfully delivered a code with Yellow pigmented ink that offered better contrast than competitor's white ink Code. Linx Ink offered better bonding and adhesion with sintered material than competitors. User friendly maintenance free nature of Linx printer was in line with Japan Brakes motto of respecting humanity & contributing to society through technology that meets the requirement of customers.