Country


Thailand



Industry
Personal Hygiene / Deodorant in powder form

Product printed on
HDPE blow-moulded bottle

Which ink jet coder is being used?
Linx CJ400 using Linx T521 Black plastic packaging ink

Printing per day
Over 10,000 Packs/day

Messages content
Mfg, Date and Exp

Number of new Linx units sold
1

Why we won
• New product, 3 line print capability, quick set up, 3 months without cleaning the printhead

Customer comments


• Complete peace of mind




Linx CJ400
• Simple to own - serviced by the customer; no printhead cleaning for 3 months
• The most portable CIJ printer - only 13.5 kg
• Easy to use - colour touch screen and simple user interface for quick message set-up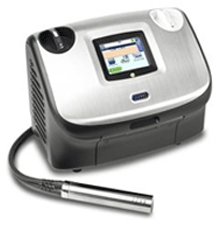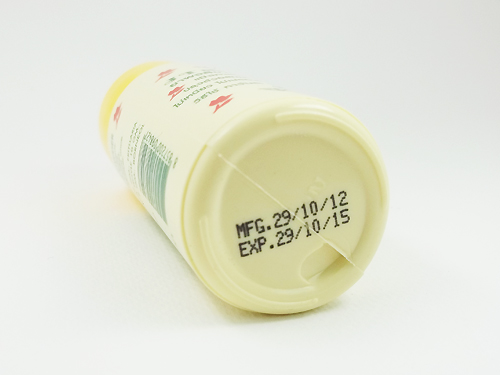 Background
JT Herbal Products a quintessential Thai company that manufactures superior quality Anti – Bacterial JT Deodorant for Armpit and Feet Thai Herb Powder using exotic herbal plants found in Thailand. It is composed of 100% natural Thai herbal ingredients that actually encourage the lymphatic system to cleanse and detoxify while breaking the sweat down by the enzymatic and natural antibacterial action of proprietary essential oils. When JT Herbal Products decided to improve their packaging quality the uppermost point in their mind was how to provide clean, legible codes to meet regulatory codes and tracing information of manufactured batch.
Unique Solution
PT Asia limited not only delivered a coding solution but also manufactured a highly customized conveying mechanism suitable for very light weight HDPE bottles. Director of JT Herbal Products was impressed by fairly simple but highly innovative solution suitable for a small scale company. .
Linx CJ400 Printer & T521 Black plastic packaging ink will be used for the application. This ink has been developed especially for coding onto plastic bottles and enclosures, and also has good adhesion to glass.

Main benefits to the customer
The customer needed a simple printer but which could print code up to 3 lines, and be quick to set up on the production line. The 3 month interval between printhead cleans was also an important factor in the sale.


Video :YOUTUBE