Country


Thailand



Industry
Confectionery

Product printed on
Printed Laminates

Which ink jet coder is being used?
Linx TT3

Throughput
Intermittent mode - up to 90 products/min, 24 hours/day

Messages content
2 lines code : date, lot, batch, BBE date

Number of new Linx units sold
6


Linx TT3
• Low running costs
• Simple ribbon system
• Easy to use
• High quality print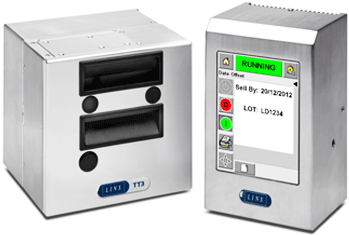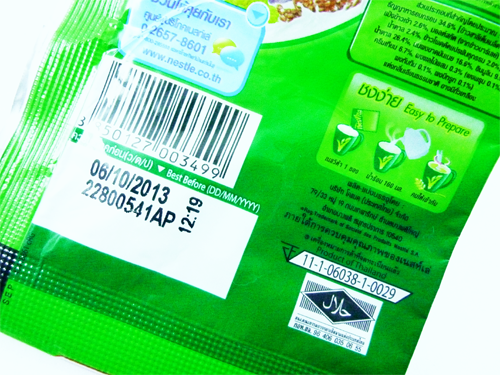 Background
Think "people" in use and "Environment" after use with our best technology will contribute to these "people" and "Environment". Design Philosophy that is a operating principle behind Komack (Thailand) Co., Ltd., a global packaging manufacturer from Japan. Komack was not able to replicate this in coding operation a small part of their packaging solutions & this was worrying them when they decided to replace Markem Imaje SmartDate thermal transfer printers on its packaging machine with Linx TT3 printers.
The Linx printers are used to print batch numbers onto stick pack containing single dosage of nutritive Ready to Mix Nutritive drinks. The production line runs 24 hours a day, with between 70 and 80 items being coded every minute. With such intensive production it is important for the customer that his coding equipment works efficiently. The low running costs of the Linx TT3 convinced the customer to replace all of his Markem Imaje thermal transfer printers.

Why we won?
• Simple to use colour touch screen and user interface
• Clutch less bidirectional ribbon drive minimizing ribbon breaks.
• No mechanical adjustments needed to maintain ribbon tension
• Superb code quality
• Superior cost of ownership.
• Ability to network all the printers, which the Markem Imaje could not.
The intelligent design allows more prints per ribbon, reducing the cost of consumables. A touch screen interface and full onboard diagnostics makes the Linx TT3 simple to operate. The user interface allows users to preview messages before coding, reducing coding errors.