Country


Thailand



Industry
Medical Supplies

Product printed on
Sterilise Cotton Buds in Blister Packs

Which ink jet coder is being used?
Linx CJ400 using Linx T521 Black Ink

Throughput
Approx 50 Pack/min, 8 hours/day, 6 days/week (25,000 Packs/Day)

Messages content
Mfg. Date & Exp. Date.

Number of new Linx units sold
1

Why we won
• 3 months without cleaning the printhead

• The ultra-portable & lightweight.

• 4 Production line settings memory.

• 1000 Message memory.



Linx CJ400
• Simple to own - serviced by the customer, no printhead cleaning for 3 months
• The most portable CIJ printer - only 13.5 kg
• Easy to use - colour touch screen and simple user interface fo quick message set-up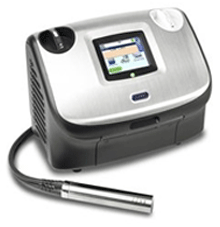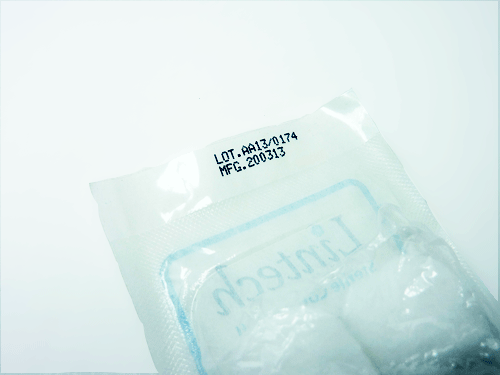 Background
Bioclass Co.,Ltd., is leading provider of prime quality of medical supply products with superb customer service and competitive price. BioCotton one of their product uses cotton that is cultivated according to controlled biological & agricultural systems as defined by international standards.

With increasing demand & pace of manufacturing, placing mandatory date coding was becoming an hassle. There old Inkjet Printers were not able to match the production speeds and needed two labour to orient the product before printing.


Unique Solution
When PT Asia team entered, they were able to solve this problem with their innovative product handling and eliminated the costly manpower required for product orientation. PT Asia limited not only delivered a coding solution but also manufactured a highly customized conveying mechanism suitable for very light weight cotton pouches. Linx CJ400 Printer & T521 Black plastic packaging ink that is used for the application has been developed especially developed for small and medium scale companies to code their products. Linx CJ400 can be moved up to 4 different lines without any need to make any adjustment & with 1000+ message storage ability it is very easy for smaller companies like ours eliminating the need for dedicated printers on every line.
Competition
Domino, Hitachi, KGK, Imaje & Videojet