Country


Thailand

Industry
Aerospace Components

Product printed on
Kitted compressor blades, stators and structural components, Diesel fuel injection components gas and steam turbine blades and vanes wing set components and assemblies airframe components and assemblies.

Which ink jet coder is being used?
Linx CJ400

Throughput
12m/min or 5,000 - 7,000 Parts/Day

Messages content
3 lines of text / Lot Code, Part Code & Mfg, Date

Number of new Linx units sold
1

Why we won
• 3 months without cleaning the printhead
• The ultra-portable & lightweight
• 4 Production line settings memory


• 1000 Message memory





Linx CJ400
• Simple to own - serviced by the customer, no printhead cleaning for 3 months
• The most portable CIJ printer - only 13.5 kg
• 1000+ Message dynamic storage memory & USB Backup
• 4 Lines settings memory


• Easy to use - colour touch screen and simple user interface for quick message set-up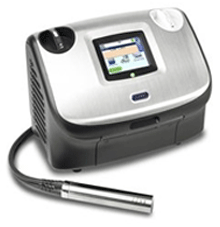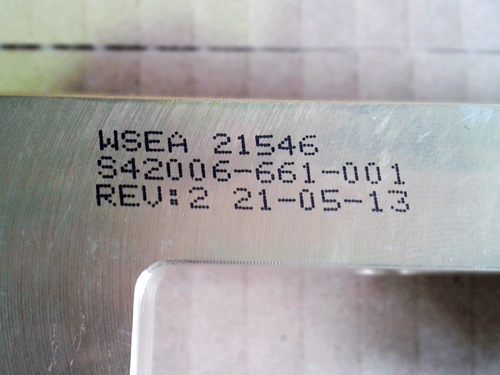 Background
Weston (SEA) Co Ltd., (Weston Sea EU group company) is a world-class, globally competitive manufacturer of complex precision components, and sub-assemblies predominantly for the aerospace market. Weston employs the latest manufacturing techniques, offers its own line-side kit boxes, with SAP/ERP-controlled business systems and AS9100 quality accreditation at all of its manufacturing facilities.

Unique Solution
When PT Asia team delivered a coding solution consisting of Linx CJ400 Inkjet Printer & high class accessorises that are specially developed for small and medium scale companies to code their products. Linx CJ400 with 1000+ message storage ability & USB port solved customer's problem of storage of large numbers of messages. Linx CJ400 with just USB backup & 4 different lines settings memory means that customer can shift the printer any time on any line without any need to make any adjustment. Linx CJ400 has eliminated the need for dedicated printers on every line making it really possible to take printer where the need arises.

Customer Problem
Customer was using a competitor product that required daily cleaning of printhead and use to breakdown very often resulting in costly shutdowns and high maintenance cost. Low message memory of the printer meant that every day plant supervisor needed to program printing data.
Customer opinion
Linx CJ400 printer has a very unique printhead that do not requires manual cleaning for a very long time. This is a pleasant and refreshing change from our existing printer that requires minimum on cleaning every day. Linx CJ400 with 1000 message memory & USB facility meet our requirement of large message storage & variety of graphics printing. We are also impressed by simplicity of operating software and its user friendliness. The other benefits that we are getting are:
• Low Total Cost of Ownership
• Maintenance Free