Country
Thailand

Industry
Food

Product printed on
Packs of food - painted PE

Which ink jet coder is being used?
Linx TT3

Throughput
Continuous mode - up to 40 pack/minute

Messages content
Three lines code: MFG, EXP, LOT

Number of new Linx units sold
2

Why we won
• Low running cost
• Ease of use for operators
• Printed quality is better than Hot Foil Printer

Replaces
• New application


Linx TT3 Printer
• Low running cost
• Simple ribbon system
• Easy to use
• High quality print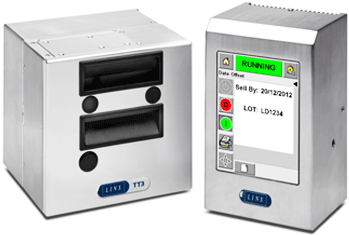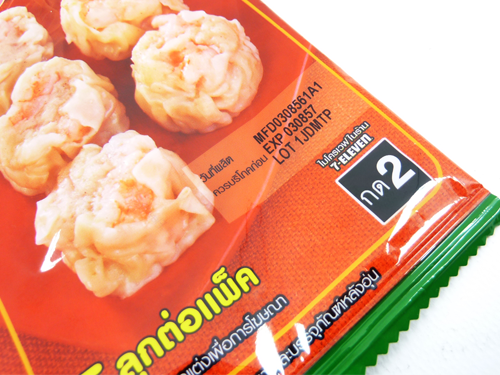 Background
C.P. Retailing and Marketing Co., Ltd. or "CPRAM" is the affiffliliated company of Chareon Pokphand Group. (C.P. Group), was established on December 12, 1988 with the present registered capital of 600 million baht. Our business involves manufacturing and distributing of frozen prepared food and chilled food under universal management system for the global food industry such as ISO 9001: 2000 (Quality Management Control System), HACCP (Hazard Analysis and Critical Control Point), ISO 14001 (Environment Management System), TIS 18001 (Hygienic and Safety Management System) and TQM (Total Quality Management). Our business philosophy is "Delicious, Safe and Fruitful Nutritive Food brings you good Health, Freshness and Happiness." The company is ready for being the part of significant role in Thailand's economic potential development through using of high technology, advanced machinery, continuous product research and development merging with marketing strategies in processing the agricultural products into the frozen prepared food supplying throughout domestic and international market, together with the self-consciousness about the environment protection and good living that will lead to the sustainable benefiffiit of society.
Why we won?
The Linx TT3 is designed to optimise productivity with its unique clutchless bi-directional ribbon drive, meaning minimal risk of ribbon breaks and no mechanical adjustments needed to maintain ribbon tension. The customer was particularly impressed with the touch screen interface and full onboard diagnostics which makes message change quick and simple. Also important was the reliability and low cost of ownership of the printer.