Country




Thailand



Industry
Pharmaceutical

Product printed on
Inner Box

Which TIJ Inkjet Printer is being used?
HSA MiniTouch MTHP4

Throughput
25 m/min

Messages content
1 - 8 lines of text

Number of new HSA units sold
2

Resolutions


300 x 300 dpi




HSA MiniTouch MTHP4
• High quality printing
• Fast printing
• Ease of use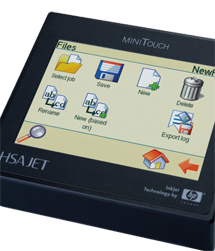 Background
OLIC (Thailand) Limited. provides contract manufacturing services for pharmaceutical, healthcare, confectionary, and supplement industries, the largest in Thailand and South-East Asia. OLIC was founded in 1984 when Diethelm Holdings (Switzerland) acquired the pharmaceutical assets of Lepetit, the Thailand affiliate of Dow-Chemical Company, located in Sukhumvit area in Bangkok. Due to its growth and expansion, a new manufacturing plant was built and commissioned in 1997, located in Bangpa-In Industrial Estate, Ayutthaya, on 80,000 sqm of land owned by OLIC.

OLIC has cultivated successful partnerships that last. The company is a trusted partner of more than 40 multinational companies, including most of the Big Pharma organisations. OLIC Manufacturer complies to GMP requirements to the PIC/S guide for Good Manufacturing Practice for Medicinal products. Products made by OLIC are serving not only Thailand and South-East Asia, but also Japan, Australia, US, Canada, and Europe.
The HSAJET® MiniTouch is based upon reliable HP TIJ 2.5 technology which delivers consistent, high-quality, fast printing, exceptional value, and ease of use. The elegant black aluminium-casing underlines the robust design making it perfect for installation in production environments. Use the touch pen or simply a pointed finger to control the MiniTouch. Illustrative, easy to understand, icons lead users through all phases of building a print job making printing simple and fast. A flexible user level management can guarantee that the correct data is printed. You are also able to grant user rights as desired and protect by a unique password.