Country




Thailand



Industry
Aquaculture

Product printed on
Bottom of Plastic & Metal Container

Which Fiber laser is being used?
F-9020 Pulse Fiber Laser

Conveyor Speed
10 m/min

Marking Speed
70 - 80 pcs/min

Frequency
10%

Power


100%



Messages content
1 - 2 lines of text

Number of new Macsa units sold
1


Macsa F-9020
• Fast and Powerful marking laser
• 100,000 hrs laser tube life
• Zero maintenance
• Reliable & Clean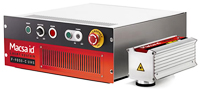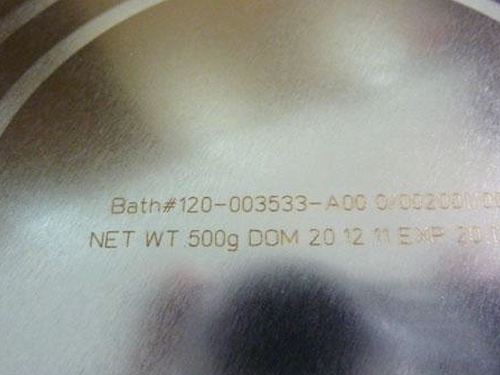 Background
INVE Aquaculture is regarded as a pioneer and innovator in the aquaculture industry. With the aquaculture industry continuing to expand and change, the company's goal is to continue innovating the industry. Since the early days, INVE Aquaculture has been recognized as a market driven innovator of the aquaculture industry: at first for marine hatcheries and during the past few years also for farms, with performing probiotic health products. With market driven we mean that our innovations will always be based on a market need.
Being an aquaculture pioneer with European roots, we integrate the best of both worlds: practice and science. Through our strong local presence in the market, we gain a profound insight in the ever-evolving needs of aquatic production practices worldwide. Combined with our passion for science, we aim to create unique and refreshing solutions that effectively support the farmer in realizing his blue-green ambition of mastering a profitable and ensured production of high quality seafood while respecting the consumer, the animal and the environment.


Why we won?
The MACSA Laser F-9020 series are the Macsa Fiber Laser Systems very flexible system for metal, plastic and Foil marking and coding with a very clear message and no perforation. A Compact system with 100,000 hours of working like. Lenses size 100x100 mm and Laser control using handheld, Touch screen or MARCA Software. Low cost operation thanks to an innovative diode pumped YAG laser tube which requires no maintenance and no consumables. Its compact design with adjustable marking head enables this laser to be installed on even the most complex production lines or in tight spaces where other lasers just won't fit.