Country




Thailand



Industry
Stainless Kitchen & Tableware

Product printed on
Paper Tag

Which HSAjet printer

is being used?


Xaar 500 Piezo Inkjet

Conveyor Speed
34 m/min

Resolution
180 x 180 dpi

Print Height


12mm



Messages content
Barcode & Text

Number of new HSA units sold
1


HSA Xarr 500 Head
• Compact Controller Unit handling
• Prompt functions
• Serial/Ethernet connection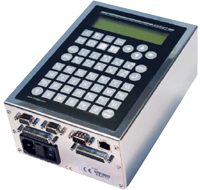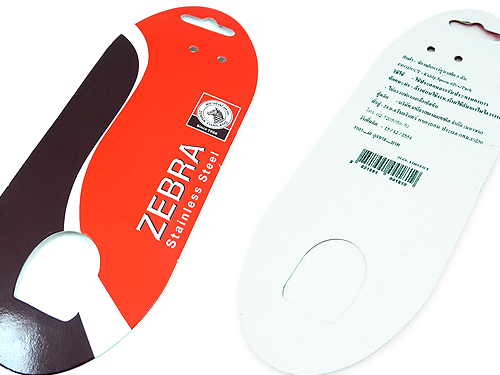 Background
In 1966 Mr.Satien Youngvanich the founder of the current company, Satien Stainless Steel Public Company Limited ("the Company") began his career of welding commercial stainless steel freezer for various hotels and airlines under the name of "Shoom Silp Industries Limited Partnership". Struck by scrap metal left from the welding, he developed a creative idea to utilize the scrap metal for improving the quality of spoon, and to transform his welding skill into an industry. He, thereby, began to manufacture the Company's first product, the "stainless steel spoon", under the brand name of " Zebra" in 1968. Since then, the Company has continuously developed its production technology by using cutting edge technology. Presently, the Company with a registered capital to 200 million baht and employing over 700 personnel has a range of products that exceed 700 categories. In 2001, the Company set up a new factory in Nikhompattana, Rayong Province covering 100 rais to keep up with the demand of its product. The new factory is consedered as one of the most advance hi-tech factories in Asia and has been granted the distinctive certification of international standard of quality, ISO 9001:2000, by TUV Rheinland , Germany.

Why we won?
Stand-alone HSAJET® printer with XAAR print-engines The CU is equipped with LAN and Serial communication allowing remote controlled variable printing. HSAJET® Controller Unit The HSAJET® Controller Unit is the ideal printing solution for small messages i.e. for printing text, barcode, counters, date/time, and graphics. Ideal for integration on e.g. web, inserters, folders, collators and other quipment. It is a very compact solution and calls for a minimum of maintenance. Moreover only a minimum of skill and training is required to operate and maintain the Controller Unit. The design is made in stain-less steel and can easily be implemented in production areas. Bidirectional and 2 Side Printing With the Controller Unit bidirectional printing is supported.This enables you to print from opposite side using the same layout. The CU2 also supports double printing, which enables you to print same layout simultaneously in same printing direction on i.e. two sides of a box. ConnectionThe Controller Unit is equipped with ethernet and serial communication allowing full remote controlled variable printing. In combination with HSAJET® printheads it hasthe function of a stand-alone system. Customer is able to protect access to the CU2 by adding a password. With a password protection you minimize the risk of altering any print jobs by mistake. For this application, We provided them in fully systems are feeding and printing.