Country
Thailand

Industry
Ice- Cream

Product printed on
Ice-Cream Cup (Paper)

Which ink jet coder is being used?
Linx 4900DC

Throughput
Print Head moving unit for 6 lanes (the automated traversing system)

Messages content
Mfg. Date & Exp. Date

Number of new Linx units sold
4

Customer comments
"By far the best in terms of operating simplicity"

Why we won
• Knowledge of equipment, simplicity of operation


Linx 4900DC Printer
• Clear and simple user interface
• Long-term reliability and consistent performance


•

Steel enclosure and IP55 rating

•

Sealed printhead and autoflush for trouble-free start-up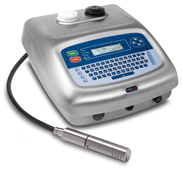 Background
Founded in 1979, Chomthana Co Ltd. is today one of the leading ice cream manufacturers in Thailand. We have also diversified into Chinese dim sum products and ice cream cones. In future, we plan to include bakery products as a new range and also diversify into providing logistics services for the Thai market. Chomthana Co.,Ltd had its origins 30 years ago as an ice cream company using the Cremo brand. From an ice cream company, we have established ourselves as one of the major food companies in Thailand producing ice cream, ice cream cones, dim sum products, drinks (fruits juice, fruits tea and energy drink) and provision of logistics services. We produce a wide range of ice-cream products to suit every taste bud. Our product are made from quality ingredients using the latest modern machinery. We manufacture ice-cream products under the "CREMO" brand and co-pack fot others. Our subsidiary of Chomthana Co.,Ltd. BDC Specialty Food Co.,Ltd. was established in 2005 to be in voloved in the business of manufacturing buns..

Why we won
As the line is operated by people with disabilities, ease of use was one of the most important criteria in the selection of the equipment and this is what particularly impressed the customer about the Linx 4900DC. Codes including date, time and shift information are easily created using a wide range of pre-defined formats. User convenience is assured thanks to the clear, simple user interface with WYSIWYG message display, meaning that messages are created, selected, edited and printed right first time. Up to 50 messages can be stored, and selected via a preview screen for easy identification. Ink and solvent refilling is also mistake proof and mess free. The customer's Production Manager comments "After looking at other brands and machines, the Linx 4900DC was by far the best in terms of operating simplicity. it has reduced our time in producing the end product and given us a more professional result." Linx 4900DC with 4 m conduit range is special designed for automate traversing system (print head moving unit).