Country




Thailand



Industry


Construction Industry



Product printed on


Metal Can (solvent cement)



Which ink jet coder is being used?
Linx 4900

Throughput
60 cans/min

Messages content


2 lines of code: date of manufacture & BBE, batch code



Number of new Linx units sold
1

Why we won
Reliability of Linx in their production area


Linx 4900 Printer
• Upgrade as your requirements change
• Long-term reliability and consistent performance


•

Steel enclosure and IP55 rating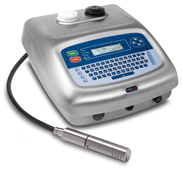 Background
Advance Industrial Co., Ltd. They are manufacturer and distributor cement solvent and chemical for construction industry. Since 1963 we supply many kinds of chemical and paint for construction industry. Our brand is ADVANCE. Our products are paint remover (solvent base), woodstrip, belt-paste, acrilic paint, solvent welding cement (pvc, pipe & fitting) and oxides primer coating.

Why we won?
Referred to the site to upgrade the coders, as Linx printers had previously demonstrated that they could operate reliably in the harsh environment of chemical manufacturing. With production running over 2 shifts in 16 hours, and 6 days a week, it was important that the Linx 4900 could code continuously without fail. With a sealed robust printhead and stainless steel enclosure the Linx 4900 is proving that the latest additions to the Linx product range are as reliable as ever.