Country


Thailand

Industry
Cutting Tools

Product printed on
Metal tools

Which ink jet coder is being used?
Linx 7900

Throughput
20 m/min with continuous mode

Messages content
1 lines of text

Number of new Linx units sold
1

Customer comments


Simple to operate the printer




Linx 7900 Printer
• No hidden costs - everythingyou expect as standard
• Remote monitor and control with Linx Insigth
• Sevice intervals of up to 18 months or 9000 hours
• 18 month warranty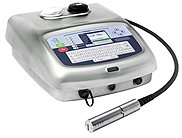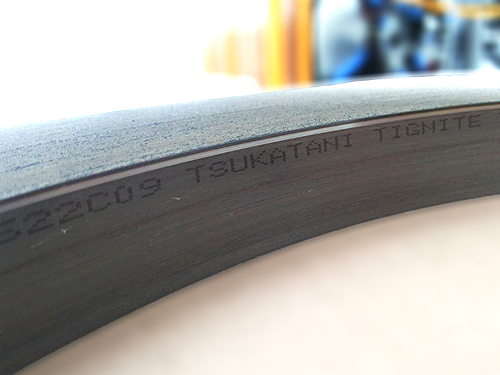 Background
Tsukatani is a leading company in the in the industry, products account for 90% of the market. Tsukatani is industrial specialty cutting tool manufacturer which is one of scrores of manufacturers existent in the word (parts, rules and dies). What comes across our mind when we hear the word cutting tool are, in general, swords, scissors, razors, kitchen knives, and others. In Japan, the world of these traditional cutting tools has taken root in the society, while there is a company like Tsukatani which contributes to the society by giving full scope to its originality in the cutting-blade fields that is essential in the industry. Tsukatani is the top manufacturer of Business-Form Parts, Steel Cutting Rules, and Pinnacle Dies, which are called specialty industrial cutting tools. Tsukatani plays an active role as a technology leader who guides the society and the human life to more convenient and more comfortable ones by cutting and stamping out with dies various materials including paper boxes. Through research and development, manufacturing, and marketing of three kinds of cutting blades, Tsukatani is expanding the cutting possibilities and stamping possibilities. By products dependability and actual results achieved to date, Tsukatani has won many supports in the industry. The share of business-form parts for perforating or providing punched holes on document forms printed from computers has reached 90%, and adopted as the standard of Ministry of Economy, Trade, and Industry (domestically-made computers). The Steel Cutting Rules that stamp out cardboards and paper packages account for 60% share in Japan. Furthermore, the Pinnacle Dies which were developed by the sharpening technique based on its original ideas and have created a sensation in the seal and label industry have their production started in 1995 and have obtained 80% share (our estimate). Presently, still more increased share is being sought.

Why we won?
The customer was looking for three-line capability along with extended service intervals, washdown rating and which provided a clear code with good contrast against the darked substrate. The Linx 7900 with its 9000 hours/18 months service intervals was therefore more attractive than competing printers. This, combined with the superior reliability, print quality and lower consumable usage of the Linx printer made it the first choice of the customer. The customer is confident and excited that the Linx 7900 printers will give them lower running costs, and provide them with a competitive edge in the special tools | cutting tools industry. The coders are running so well that the customer is now looking to buy more for another line.