Country
Thailand

Industry
Chemical

Product printed on
Polybag 25 kgs contained Potassium Carbonate

Which ink jet coder is being used?
Linx CJ400 using Linx T521 Black plastic packaging ink

Printing per minute
15 BPM

Messages content
LOT No.

Number of new Linx units sold
1

Why we won
• Line speed measurement allows consistent print quality

Customer comments


• Complete peace of mind




Linx CJ400
• Simple to own - serviced by the customer; no printhead cleaning for 3 months
• The most portable CIJ printer - only 13.5 kg
• Easy to use - colour touch screen and simple user interface for quick message set-up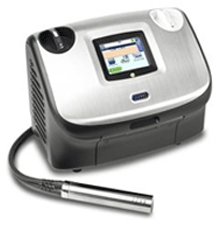 Background
Thai Asahi Caustic Soda Co., Ltd. was initially founded in 1964 as a joint venture between a group of Thai entrepreneurs and Asahi Glass Co., Ltd. of Japan. The company was granted promotional privileges by the Board of Investment (BOl). Two years later, the company's first production plant in Samut Prakan was completed and commercial production of sodium hydroxide commenced. The company underwent a major change in 1988 when Thai Asahi Caustic Soda Co., Ltd. was renamed THASCO Chemical Co., Ltd. (THASCO) and has become to AGC Chemicals (Thailand) Co., Ltd (ACTH), the name the company bears today. ACTHs record as a leader in the chemical industry is marked by many exciting milestones and surpassing achievements.
Why we won
Ease of use was a key requirement for the customer, and this was demonstrated at the initial demo, and reinforced during a two week trial. When the customer called with a query during the trial the Linx Customer Service team responded immediately.
The customer was delighted with both the Linx CJ400 and the level of support offered by Linx.

Main benefits to the customer
The lightweight Linx CJ400 will allow the customer to easily move the printer between lines as he expands his facility. The ability to store several production line settings also means he can quickly put the printer to work wherever he needs it. Additionally, the line speed measurement facility gives the customer consistent print quality, regardless of the line speed.