Country




Thailand





Industry
Snack Food Industry

Product printed on
Laminated Film

Which ink jet coder is being used?
Linx TT3

Throughput
Intermittent mode - up to 90 products/min, 24 hours/day

Messages content
2 lines code : date, lot, batch, BBE date

Number of new Linx units sold
2


Linx TT3
• Low running costs
• Simple ribbon system
• Easy to use
• High quality print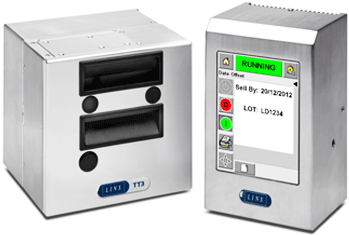 Background
KAMEDA-STC, the leading Manufacturers of rice crackers In Thailand, is a joint Thai-Japanese Company Established in 1990,Ownership is shared between The STC Group, Thailand and Kameda Seika,Japan. Our policy is Become the largest rice cracker OEM manufacture in the world, Contribute to promotion of KAMEDA brand outside Japan and Develop products tailored to non-Japanese tastes. Our market: Our Market: Japan, USA, Europe, China, Asian, Australia and Middle East.

Why we won?
The Linx TT3 is designed to optimise productivity with its unique clutchless bi-directional ribbon drive, meaning minimal risk of ribbon breaks and no mechanical adjustments needed to maintain ribbon tension. The customer was particularly impressed with the touch screen interface and full onboard diagnostics which makes message change quick and simple. Also important was the reliability and low cost of ownership of the printer.