Country
Thailand

Industry
Chemical

Product printed on
Batch Number, Manufacturing Date and Expiry Date (text)

Which ink jet coder is being used?
Linx 7900

Throughput
30 Meter/Minute

Messages content
3 Lines of text

Number of new Linx units sold
15 units

Why we won

•
Quicker code changes, lower cost of consumables



Linx 7900
• No hidden costs - everything you expect as standard
• Remote monitor and control with Linx Insight

• Service intervals of up to 18 months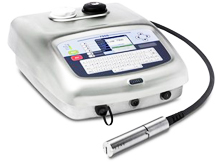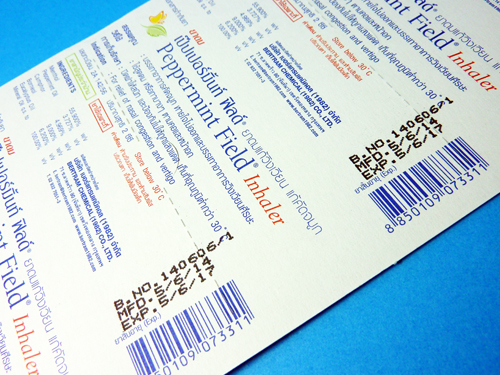 Background
Bertram Chemical (1982) Co.,Ltd. Manufacturer and Distributor of Siang Pure Oil and Siang Pure Balm. For generation, Siang Pure products have been the treatment trusted by Thais and valued for its many herbs, prescribed by ancient Chinese formulas. Siang Pure Products are Thailand's market leader in ointment products.
Beginning as a small family enterprise, Bertram Chemical has advanced in a matter of decades to a place of prominence in the Asian market, selling to the Chinese People's Republic, the United Arab Emirates, Malaysia, Singapore, Vietnam, Cambodia and many countries in Europe and Americas. Only recently has the world become aware that Nature is a storehouse of long-term aids to this planet's ecological and physical health. Drugs derived from Nature are now important parts of alternative medicine, combining the strengths of both the modern and traditional healing arts.
At Bertram Chemical, traditional medicine has always been the basis of our philosophy. We have long believed that natural treatments are the most suitable to human health needs, and recent studies have proved us right.
Unique Solution?
The customer was looking for a good quality of print with a reliable machine that would also give him savings. The Linx 7900 enables him to quickly change codes without any downtime, and at the touch of a button, instead of using spanners. This will generate savings in both consumble costs as well as downtime on the line. The Linx 7900 will also be linked up to the control panel on the production line using remote I/O, so the operator can select the job on the control panel and the correct message will automatically be fed to the Linx printer.