Country
Thailand

Industry
Beauty & Personal Care

Product printed on
PU Tube

Which ink jet coder is being used?
Linx 5900 Inkjet Printer, 1014 Ink and 1505 Solvent

Throughput
60 piece/min

Messages content
2 Lines of Text, EXP and MFG

Number of new Linx units sold
1

Why we won
• A printer that grows with your business
• Ease of use for operators
• Keep your costs low
• Keep your line running

Customer comments


• "

Our operators like the printer because it is easy to use and we are able to leave them to it"
Linx 5900
• Future-proof – 3 lines as standard, add features as and when they are needed


•

Low cost of ownership – predictable service intervals; fewer parts changed at service


•

Proven Linx reliability – robust, sealed printhead; IP55 rated for washdown environments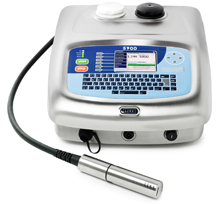 Background
We code a lot of products and the Linx 5900 has freed up our time to get on with other things
Siam Asian Soap Enterprise Co., Ltd. is herbal soap and whitening soap manufacturer in Thailand. The popular product is MY HONEY Bee Venom BB White Serum. The factory location is 96/25, Thepkanjan Raod, Bangumjueb Mueng, Samut Sakhon - 74000, Thailand. Nowadays we having sandal soaps, liquid soaps, liquid han washing soap, aloe vera soap, glycerine soap and transparent laundry soap. We are looking the date coder that it is easily to operate and low running cost as well.
Why we won?
The Linx 5900 has been designed to provide maximum flexibility and consistently reliable coding, and offers the lowest maintenance costs in its class with extended service intervals of up to 6,000 hours, and fewer parts to bechanged than with other printers. The Linx 5900 also has the adaptability to be furtherupgraded as and when required, with a variety of additional enhancements that can be incorporated at any time, avoiding the need to purchase a whole new printer and making the initial investment future-proof. The Linx 5900 offers 3-line coding, a large 1000 message memory store and built-in USB for faster code changes. For reduced coding errors, the large and easy-to-use colour user interface provides prompted coding fields, and the SureFill ® system ensures mistake-proof fluid refills.

Extra features which can be added include faster print speeds, remote monitoring from a smartphone or PC with Linx Insight ®, enhanced integration with production line equipment, and even quicker code changes with a barcode scanner and Linx QuickSwitch® technology. Printer reliability even in washdown environments is assured with an IP55-rated stainless steel enclosure, and no doors to open when refilling. Linx's unique FullFlush® self-cleaning technology also keeps the printhead clean for first time startups every time. Downtime is further reduced with the adjustment-free printhead which requires minimal maintenance.