Country




Thailand



Industry
MiniTouch

Product printed on
Packaging Paper

Which TIJ printer

is being used?


HSAJET® MiniTouch

Feeding Speed
28 m/min

Resolution
300 x 300 dpi

Ink Type


HP1918 Black, CB500 Red



Messages content
Text and Logo

Number of new HSA units sold
1 Printer + 2 Pens
HSAJET® MinitTouch
• 5.7" Touch Interface use the touch pen or simply a pointed finger to control the MiniTouch printer.


• Illustraive, Easy to understand icons lead you through all phases of building your printjob making printing simple and fast.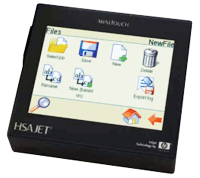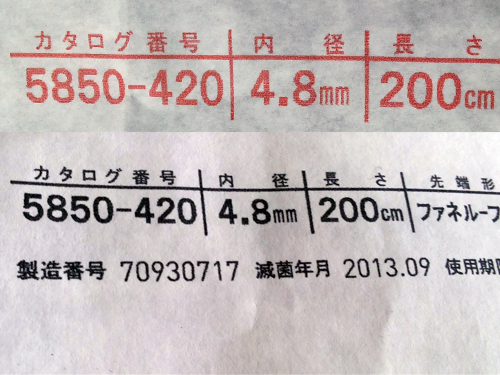 Background
Covidien is a $10 billion global healthcare products leader dedicated to innovation and long-term growth. Covidien creates innovative medical solutions for better patient outcomes and delivers value through clinical leadership and excellence.
At Covidien, we're passionate about making doctors, nurses and other medical professionals as effective as they can be. Through ongoing collaboration with these medical professionals and healthcare organizations, we identify clinical needs and translate them into proven products and procedures. Our industry-leading brands – including Kendall, Nellcor, Puritan-Bennett and Valleylab – are known and respected worldwide for uncompromising quality.
Over the years, we've pioneered a number of medical advances, including pulse oximetry, electrosurgery, surgical stapling, laparoscopic instrumentation and embolization devices. This extensive product line, spanning medical devices and medical supplies, enables us to serve healthcare needs in hospitals, long-term care and alternate care facilities, doctors' offices and in the home.

Why we won?
Choose from ½"-2" printheight, The HSAJET® MiniTouch MTHP4 can control up to 2" print height. Mount the controller directly on a one or two pen printhead (side/low version) for a compact version or utilize the flexibility of the MiniTouch to connect up to 4 pens to the controller, either as single heads or with a distributor box in a combination of 1, 2, and 3-pen printheads.

No time between prints, While the first print is being executed you are able to setup the next layout for printing. Once the first layout has been printed you can execute the prepared layout right away.