Country
Thailand

Industry
Packaging Material

Product printed on
Sheet of Bubble Air Wrap

Which ink jet coder is being used?
Linx 7900

Throughput
28 Meter/Minute

Messages content
Text and Logo

Number of new Linx units sold
1

Why we won
Speed, Ink quality, Ease of use, Ink/Solvent consumption


Linx 7900
• No hidden costs - everything you expectas standard
• Remote monitor and control with Linx Insight

• Service intervals of up to 18 months or 9,000 hours

• 18 months warranty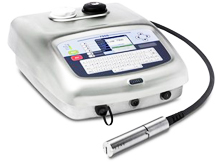 Background
Poly Protech was established by a team of professional with over 30 years of experience in the flexible packaging industry in order to provide the best and effective packaging solutions in the region.

Using state of the art tailored made machineries to suit the present needs and future challenges in the flexible packaging markets both, locally and globally. Our research and development team ensures our products are highly innovative aiming to maximize customers' satisfaction across large number of packaging applications.

Poly Protech works closely with our client to understand the packaging needs, resolve technical issues, and find the best possible sustainable and effective packaging solutions. The main products are Air Bubble, EPE Foam, EVA Foam, PP Board, Stretch Film and Insulated Pallet Cover.
Unique Solution?
PT The customer was impressed with the reliability of the Linx 7900, and also by how easy it is to use. Domixx was also considered for the application.

The printer copes easily with the line speed, and produces a good quality of code. The Linx 7900 is supported by a wide range of inks for most applications, and in this case the Linx Black 1014 ink works exceptionally well on packaging Film.