Country


Thailand



Industry
Industrial Equipments

Product printed on
Epoxy Fiberglass Bar and Pipe

Which ink jet coder is being used?
Linx 7900 using Linx Black Ink 1014 and Solvent 1505

Throughput
15 Pcs/min (Manually)

Messages content
Logo and Text

Number of new Linx units sold
1

Why we won
Superior reliability

Customer comments
Error-fee coding is good for them


Linx 7900
• No hidden costs - everything you expect as standard
• Remote monitor and control with Linx Insight
• Service intervals of up to 18 months
• 18 month warranty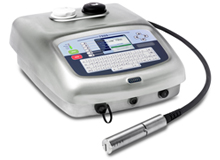 Background
Thai Composites Company Limited (TCC) was established to be the first epoxy fiberglass filament-wound of conduit manufacturer in Thailand. To control the quality system, TCC has earned the respected ISO 9001 certification in 2000. The pipe production line was started to manufacture water and waste water pressure pipe under TIS 1484-2540 in the same year. The production of pipe in compliance with TIS 1483-2540, ASTM D-2996 and DIN 16965 were launched in the market in 2001.

Our products are complying with international standards both manufacturing and testing, for example, NEMA, NEC electrical code, TIS, ASTM while test standards are conform to ASTM, AWWA, ANSI, DIN, JIS and BSI.

All products including cable ladder, storage tank, water purification system, valves, rebar, manhole cover, light pole and tailor-made products has been marketing by GRE Composites Company under GRE Composites trade mark.
Why we won?
The Linx 7900 demonstrated first time startup without any printhead cleaning required. Downtime has been reduced on the production line.

We are offering to this customer with completed solution who we are integrating Linx 7900 CIJ printer with Traversing System and Controller.