Country
Thailand
Industry
Cable
Product printed on
Land Cable
Which ink jet coder is being used?
Linx 7900, 1009 Ink and 1505 Solvent
Throughput
90 - 120 m/min
Messages content
3 lines of text / Lot Code, Part Code & Mfg, Date
Number of new Linx units sold
2
Why we won
Linx 7900 is one of the most reliable CIJ printers on the market, it also comes with a warranty of up to 18 months at no extra cost.
Linx 7900
• Automatic code setup features built-in for quicker, error free coding.
• Print up to 5 lines of text, graphic, logos and Data Matrix 2D codes
• Fast mistake proof refills wih the SureFill
®
system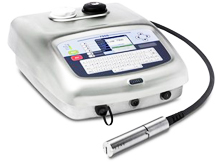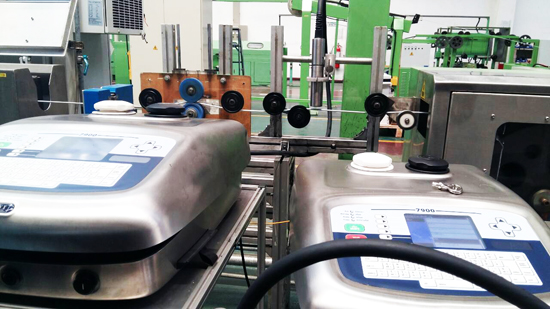 Background
Tatung (Thailand) Co., Ltd. was established in 1990 with Board of Investment promotional privileges to produce colour televisions and computer monitors at sophisticated production facilities in Amata Nakhon Industrial Park, Chonburi. Since establishment, the company has developed a total of five factories with a combined floor area of 53,800 sq. m., the latest being set up in 1998. All factories incorporate robotic, computerized technology to manufacture own brand and international brand computer monitors,LCD TV, Plasma TV, Desktop PC, SMT, Subcontract PCB assembly, monitor chassis and colour TV chassis for the world market. In accordance with Tatung world wide policy, Tatung (Thailand) Co., Ltd. has implemented international standard quality and environmental management systems into its operations, becoming one of the first Tatung companies worldwide to achieve both ISO 9000 and ISO 14001 certifications.

Unique Solution
Lan Cables are printed at varying intervals, from simple number codes just a few centimeters apart to greater distances with long alphanumeric messages. However the company found increasing priner downtime and reliability issues were impeding output and end-produc quality. Coder breakdowns somtimes affected product, and rework was not always possible, leading to costly waste. Tatung needed to reduce downtime, cut product wastage due to coding errors, and eliminate rework. The printing needed to be clear, using white ink onto Lan Cables in a variety of diameters, on fast production lines. After comparing equipment and technology from different suppliers, Tatung chose he Linx 7900 for its excellent print quality, ability to keep up with line speeds easily, flexibility to print on the full cable diameter range size and ease of use.

Customer opinion
Tatung says installing the Linx 7900 coders has eliminated rework and product wastage, resulting in large savings. The coder's simple set-up has also allowed Tatung to change over lines very quickly, increasing uptime. The coder work an eight to 10-hour shift, 6 days a week, at speeds of up to 200m/min.