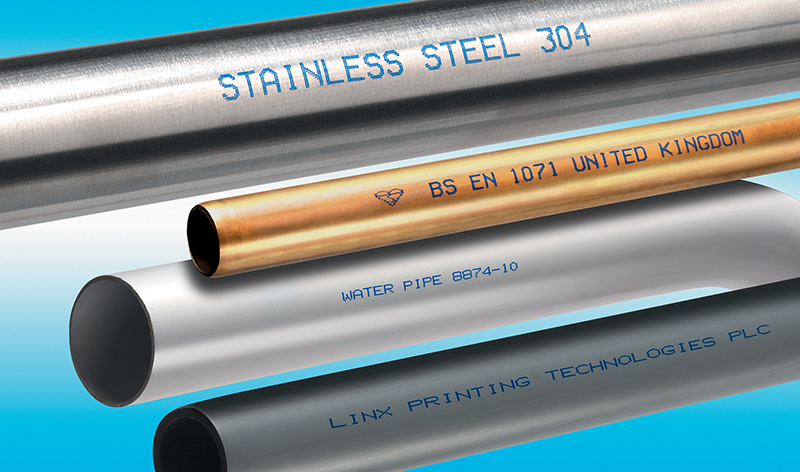 Construction Printing & Coding Solutions for the Construction Industry
Linx's construction marking and coding solutions are designed work reliably in the harshest of production environments, with IP rated enclosures that keep dust and liquids out. Indelible laser marking and continuous inkjet codes ensure reliable batch coding. Linx outer case coders provide larger coding of graphics and text onto porous substrates such as board or wood, ideal for the construction industry. Pigmented inks are widely used for product identification in construction printing applications, due to their high contrast and indelible nature.

Many of our printing solutions also come with a variety of maintenance and management systems that ensure peak performance and control. Linx FullFlush™ automatic printhead cleaning on our Linx 7900 ensures that you get trouble free starts and stops on your production line. Linx Insight® is management software that enables you to give commands to your printers via PC or smartphone, meaning you can take full control of your production line.