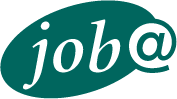 About this Job
PT Asia Thailand (SEA) Co.Ltd. is seeking a talented growth oriented individual to fill the position of Sales Engineer in Thailand. This is an exciting opportunity to join a fast growing organization.
This role is responsible for managing existing and growing new customer business within a defined geographic area. Understand customer requirements and possible pain points and giving best solution.
Key responsibilities include:
• Promoting the value of PT Asia Products and services to the customers within the specified geographic territory with the goal of maximizing sales revenue growth and market penetration.
• Understands customer needs as well as business levers that impact value to prepare and successfully negotiate contracts with win-win outcomes.
• Develops and shares customer and market trends and competitive intelligence with counterparts (marketing, Sales team technical service, etc.) to promote increased market knowledge and capitalize on potential opportunities to increase revenue and/or profitability.
• Develops appropriate sales volume, pricing and standard margin forecasts and is able to capitalize on/compensate for market changes via price changes or share gain.
• Building strong, long-term customer relationships, based on value, will help contribute to PT Asia Business.
• Responsibility for conducting revenue generating activities in the specified sales territory. Doing this in a sustainable, resource efficient way is a source of competitive advantage for PT Asia vs. its competitors. Prioritizing opportunities for equipment sales growth and the specific actions required to capture them.
• Improving sales efficiency and effectiveness through the rigorous use of sales tools such as "sales funnels" "Forecast " KPI and "ROI based selling".


Desired Skills and Experience
• Bachelor's Degree Required, preferably in a Technical or Business field
• Minimum of 3-5 years technical service or account management experience
• Direct sales experience in the marking & coding industry and/or automation industry would be an asset
• Strong oral and written communication skills in Thai and English
• Results driven and possesses a strong sense of personal accountability
• Ability to travel 60% of the time
• Ability to think and plan strategically
• Demonstrated success in each of the described competencies in a business-to-business capital goods selling environment
• Experience with CRM and Strategic Selling skills would be a plus




PT Asia founded in 2000 has established a local presence and reputation to promote, sell, support & Market, various equipments like Marking & Coding, Sealing, Labelling, Packaging, Barcode and Vision system in Thailand with our dedicated sales and Technical team. PT Asia today has more than 2000+ customer, in Food, Beverages, Pharma, Petrochemical, Construction, Consumer Industrial products and other. Located in Samutprakarn Province near to Bangkok main city and has office in Chiang Mai. With a team of 30+ members in various department we are rapidly growing in Thailand and SEA.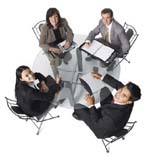 Please you resume to:

Radklao@ptasia.biz
Kiran@ptasia.biz

PT Asia, Thailand Co., Ltd.
998 Moo 3, Samrong Nua, Maung, Samutprakarn 10270. Thailand
Tel : +66 (0)2 759-3605-12 Fax: +66 (0)2 759-3569