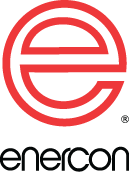 Induction Sealing Machines

World class induction cap sealers for every production need

Enercon induction cap sealers are recognized around the world for providing tamper evidence, preventing leaks and preserving freshness with hermetic seals for packagers of food, beverage, pharmaceuticals, health & beauty products, chemicals & petroleum packages.

Whether you need a cap sealing machine for high volume production or laboratory cap sealing, Enercon has an induction sealing equipment solution for you. Each of our induction sealing machines is designed for rugged and reliable field performance. Our experts can help guide you in selecting the perfect induction sealer to ensure you achieve a perfect induction seal.

For your most challenging induction sealing requirements, try our high speed Super Seal Max cap sealer. If performance and optimal system control are important, discover the new Super Seal Touch. Its touch screen provides high tech operations such as pharmaceutical packagers with advanced options. Meanwhile our range of base-line Super Seal induction sealing machines meets all the performance criteria of the food, beverage, cosmetic, oil and chemical industries.

For hand-held and manual induction sealing, Enercon offers the portable Super Seal Jr, the semi-automatic cap sealing system the Auto Jr, and for hermetic induction sealing with or without a cap we offer the Pneumatic Jr. Please contact our application team for more information.


Induction sealers & cap sealing products to help you achieve a perfect seal


Why choose induction sealing? A hermetic induction seal prevents bottles from leaking, provides tamper evidence and preserves product freshness.

Why choose Enercon? Our induction sealers are the world's leading cap sealing brand. Super Seal™ induction sealing technology has sealed over 5 billion containers around the planet. From manual hand held cap sealing to high performance production line cap sealers Enercon offers the most diverse range of induction sealer technology on the market.

Our Achieve a Perfect Seal pledge guarantees you access to the industry's most comprehensive induction sealer support. From free induction sealer application testing, to field service and support we'll help you Achieve a Perfect induction seal to protect your products, improve your productivity and safeguard your reputation.





Expert design guarantees reliable performance
Why choose Enercon? Our line of induction sealers is recognized as the world's leading cap sealing
brand. In fact, Super Seal™ induction sealing technology seals billions and billions of containers every
month around the world. Enercon looks forward to helping you Achieve a Perfect Seal.
Super Seal™
Induction cap sealing is simple and easy with Super Seal™
cap sealers. Prevent leaks, preserve freshness & provide tamper
evidence by creating hermetic seals. Microprocessor control and
a variety of custom sealing heads ensure reliable performance.


Cabinet Size: 365 x 384 x 240 mm, 14 3/8" x 15 1/8" x 9 1/2", Voltage: 240V, Single Phase 50/60 HZ
Super Seal™ Touch


A powerful induction sealer loaded with features. Its interactive
touch screen offers multiple languages, recipe management,
and supervisory password protection. Integrated cap inspection
& remote connectivity options make this powerful sealer a
must-have for today's leading packagers.


Cabinet Size: 466 x 300 x 420 mm, 18 3/8" x 11 3/4" x 16 1/2" Voltage: 240V, Single Phase 50/60HZ
Super Seal™ Max


The Super Seal™ Max induction cap sealer is the fastest cap
sealer ever made. Designed for the packaging industry's toughest
applications, it delivers reliable sealing with an impressive
operating window.


Cabinet Size: 724 x 384 x 240 mm, 28 ½" x 15 1/8" x 9 ½" Voltage: 240V, 3 Phase 50/60HZ, 400V, 3 Phase 50/60HZ
Super Seal™ Junior Hand Held Induction Sealer
Super Seal Junior is a high powered hand held induction cap sealer that is ideal for lab applications, short production runs and start-up operations. Its compact design makes this an ideal portable cap sealer. A digital timer, batch counter, foil counter and missing foil indicator makes this induction sealer very easy to use with repeatable results. Prevent leaks, preserve freshness and extend shelf life just like the high speed packagers with Super Seal Junior.

Enercon systems are designed to operate in a maximum ambient temperature of 40°C (104°F) @ 80% relative humidity, non-condensing.