Country




Thailand



Industry
Palm Oil

Product printed on
Outer Box / Outer Cases

Which TIJ Inkjet Printer is being used?
HSA MiniKey, 2 Pens

Throughput
22 m/min

Messages con
1 line of text

Number of new HSA
units sold
1 printers with 2 pens

Resolutions
300 x 200 dpi


HSAJet MiniKey MTHK4
• High quality printing
• Fast printing
• Ease of use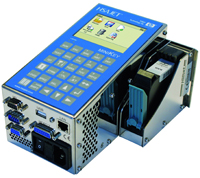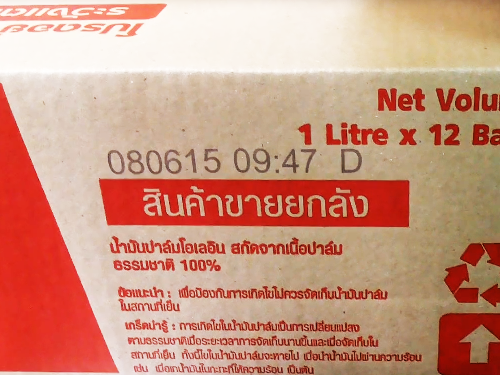 Background
Chumporn Palm Oil Industry Public Company Limited (CPI) was established on November 7th, 1979 to engage in the palm crushing millbusiness. We maintain a generous supply of fresh fruit bunch by operating its own palm plantations covering an area of over 20,000 rai as well as by purchasing fresh fruit bunch from major and minor farmers in Chumporn and adjacent provinces. These raw materials are then processed using the most technologically advanced machineries from De Smet, Belgium in order to ensure best quality products and compliance with International Standards which became.
Why we won?
MiniKey printer based upon HP TIJ 2.5 technology | The HSAJET® MiniKey is based upon the reliable HP TIJ2.5 technology, which offers consistent, high quality, fast printing. The printer's user-interface is so easy to use, that it requires very little or no training. An 'All-In-One' printer The MiniKey is an 'out of the box' unit. Mount an inkcartridge in the head, connect to power and print instantly by pushing a button. New print-messages are easily made - straight from the keyboard or loaded from USB key or via the LAN or RS232 connection. The basic unit comes with a ½" integrated printhead with built-in product sensor. For this application, we mounted this printers with Semi-Automatic Carton Sealing Machine, it is simply and easily to operated.